BAMB honours Lobsec Prize Giving Ceremony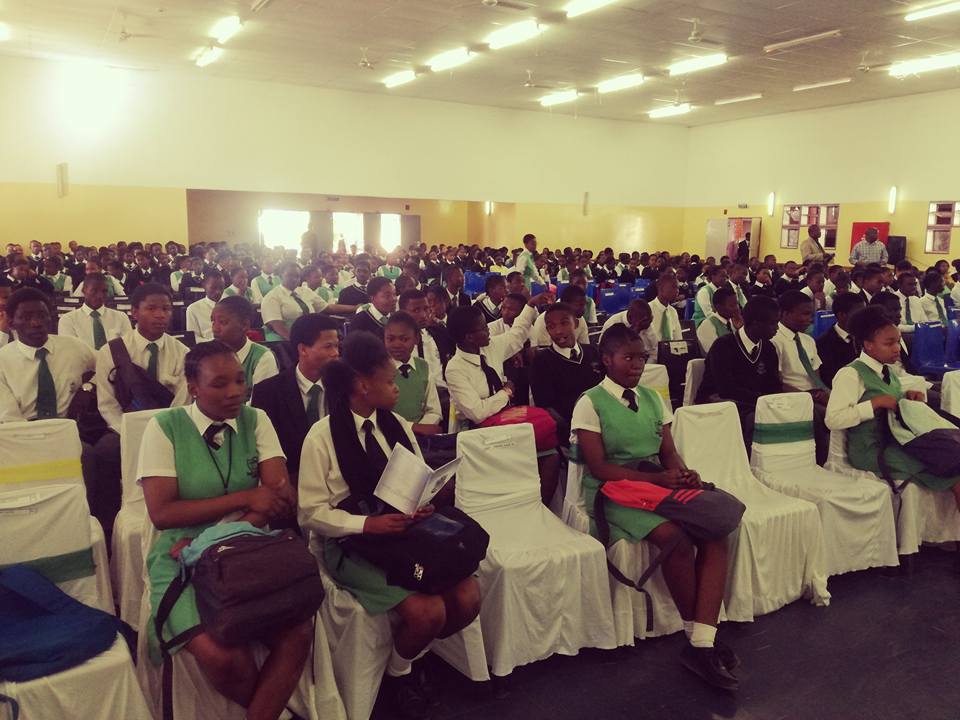 The Lobatse Secondary School (Lobsec) prize giving recently took place, where BAMB honoured their top students with a trophy and a cash prize. Former Alumni attended the event to also honour the current crop of secondary pupils by encourage them to seek greater educational heights.  
BAMB Head of Commercial and Business Development, Mr Thabo Seitshiro as the guest speaker stressed the importance of the schools achievements."Lobatse Senior Secondary School has not only excelled in the aforementioned landscape but also has made tremendous improvements in academic BGCSE results over the past three years" Seitshiro said.
He went on to highlight that Lobsec received national recognition as they emerged victorious in the Botswana Stock Exchange Competition for the 3rd time this year. The secondary school has scored first position with five participants who got a P15 000 share portfolio. "The senior teacher and your selfless team need a pat on the shoulder for that," said Mr Seitshiro commending the endeavours of Lobsec Staff who have ensured the success of the students.
It has been evident over the years that the school has sent talented athletes in all sporting codes to national activities. It is commendable that in 2016 the school had one boxer participate in Samoa Islands, whilst in 2017 two students were in Zimbabwe and produced silver medallist in 2017. Two more athletes represented them in Lesotho for volley ball and basketball rounding off a successful sporting year. Overall the prize giving ceremony was a reminder that community support is key in building brighter futures and this was illustrated by the gesture shown by BAMB who donated further money to the school towards school equipment for students.